What can I do with the Hamshack Hotline?
The Hamshack Hotline is a new off-air voip resource that is exclusively free for life to all Ham Radio Operators.  There are some great uses for the Hotline such as:
Get listed in the directory – be easy found by other hams
Repeater site or private phonepatch – Own a repeater site?  you can add phone patch capability to your site (internet required) for just $5/month!  Patching to the PSTN can be configured to be call out only or call in/out.
No need to give out cellphone or other phone numbers over the air, instead you can give out your "Station Number" and allow other hams who are also on the Hamshack Hotline network to call you from anywhere using state of the art voip technology from anywhere in the world.
Conference bridges: There are some public conference bridges available for public use, but your club or group can also have its own dedicated conference bridge with PIN code required for access.  A conference bridge functions like a big full duplex round table and allows instant collaboration which allows you to keep your local repeater clear for other radio traffic, or to take other matters "off air".
Uses standard SIP based voip technology allowing you to use many different types of calling endpoints; such as softphones (like Linphone) or hardware phones that support SIP, or you can even use a regular phone if you buy an ATA (analog telephone adaptor) such as the Cisco SPA112
Free voicemail.  Voicemail can be left for you if you are not available to receive a call.  What's more:  when someone leaves you a voicemail, it will email to you in the form of a WAV file which can be played on your smartphone or PC/Mac from anywhere.
Web based control panel allows you to set forwarding options and voicemail settings.   You can also use the WebRTC phone (firefox only) to make and receive calls right from your browser from anywhere!
Available as a premium feature:  you can subscribe to PSTN termination with a dedicated number in a city of your choice.  This premium feature starts at just $5/month and allows you to have a dedicated public phone number that works with your Hotline phone.  This is a great option to allow you remote access to the conference bridges and in-system features from any phone in the world, as well as allow you to call any phone via your hotline station number.  This is also an excellent option for a landline phone and e911 service is available for just $1 more per month.
Signing Up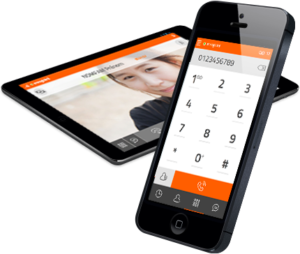 Signing up is easy.  Just send an email to k1wiz AT wizworks DOT net and provide your callsign.  If you wish to add the premium PSTN termination feature with e911, you must provide verifiable proof of physical address.
If you are a club or group, you can also include in your email, a desire to have a dedicated conference bridge provisioned for your group, as well as a list of hams in your group that would like to be signed up for the Hamshack Hotline.