Background
My neighbor recently did a landscape lighting project of his own.  It looked great and was a simple grid-tied system.  I wanted to kill 2 birds with one stone and do a landscape lighting system of my own, but I wanted ours to be connected (wirelessly) to our Domoticz home automation system and I didn't want to pay for the electricity to run it.  I was able to achieve both goals in this project through the use of ESP8266 and some MOSFETs triggered by PWM which had the added benefit of making the system dimmable if desired.
Solution
For this project, I gathered the following materials:
The way my house is situated, all the sun shine is in the back yard – plenty of sun there year round.  In the front where our landscaping is, has a lot of shade so not a good place for a solar panel.  I also wanted to hide all the power generation and control stuff in the back yard anyway.   I was able to cut a thin slice into the side yard following the foundation from the back yard to the front yard and bury the cable in the dirt easily.  You can't even see the cable: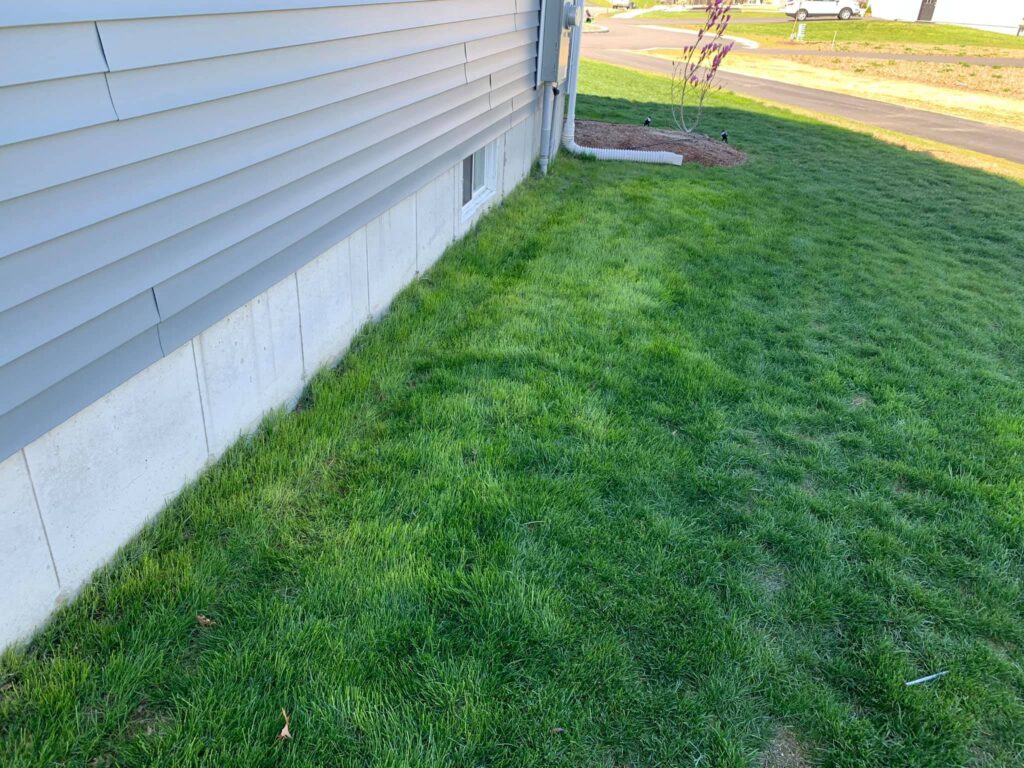 In the back, is where the power generation and control stuff was located.   I made the wireless PWM controller inside an  IP67 rated enclosure and put banana posts on for easy connection: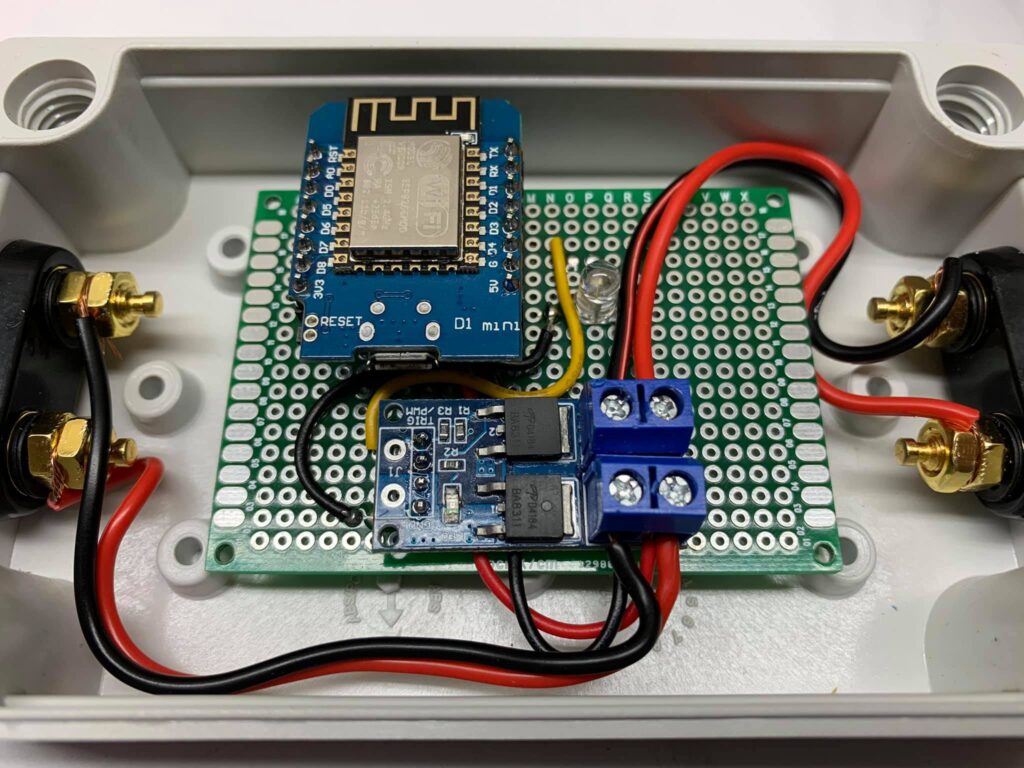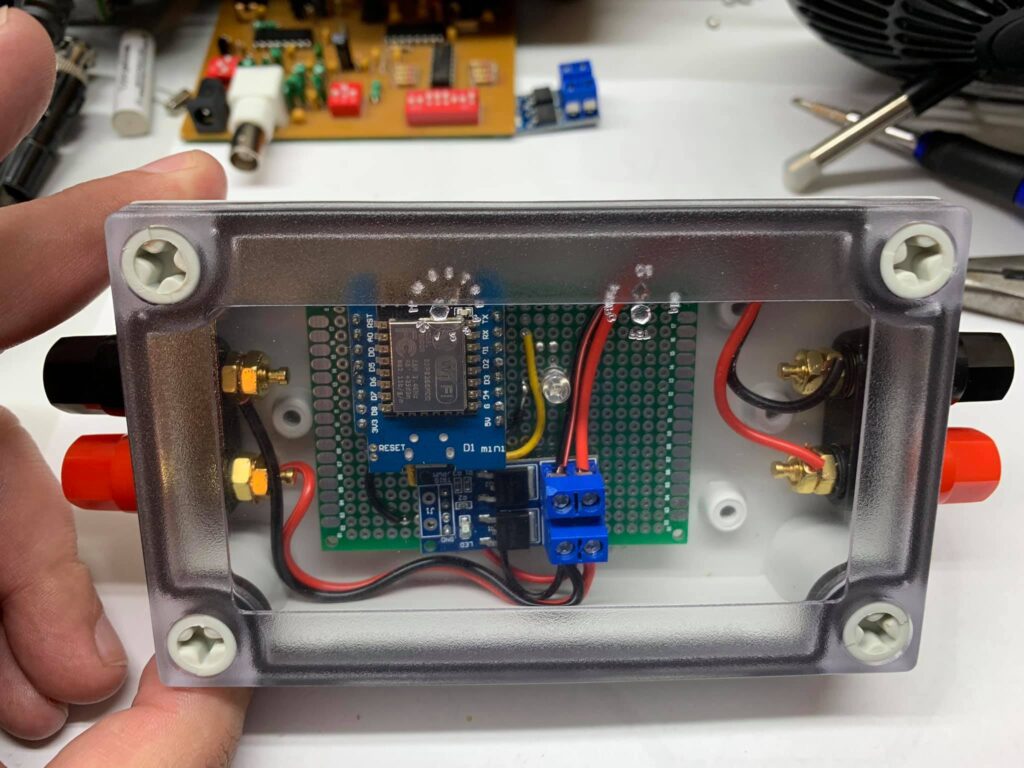 This allows me to control the lights ON/OFF/Dim using my existing Domoticz home automation system.  commands and telemetry is carried over wifi and MQTT to the Domoticz docker container.  The object in Domoticz can then apply time schedules, change brightness, or even turn on the lights during a motion trigger event from a PIR sensor that can be added to sense presence.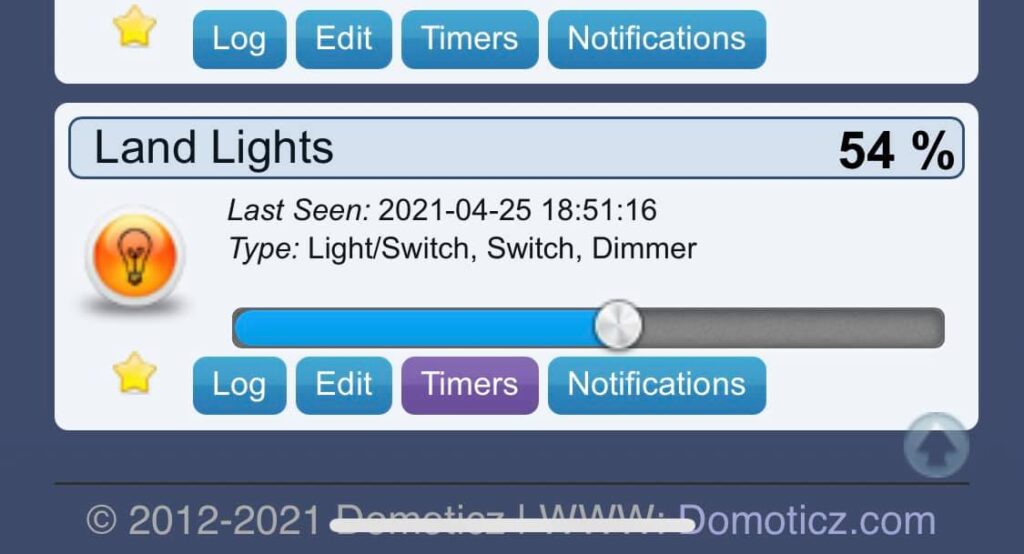 In the back yard, I set the case containing the battery and charge controller, solar panel, and PWM controller under the solar panel, in a spot where there is ample sunlight all day.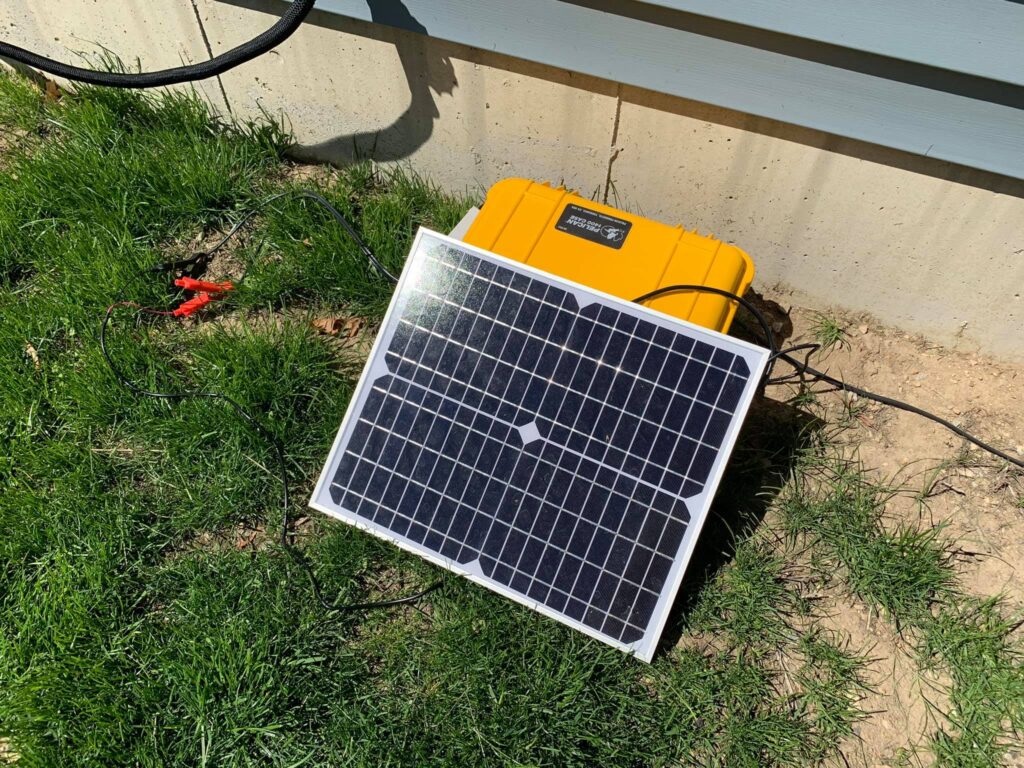 In the front, I ran the cable near the areas I wanted the lights and used the included connectors that came with the lamps.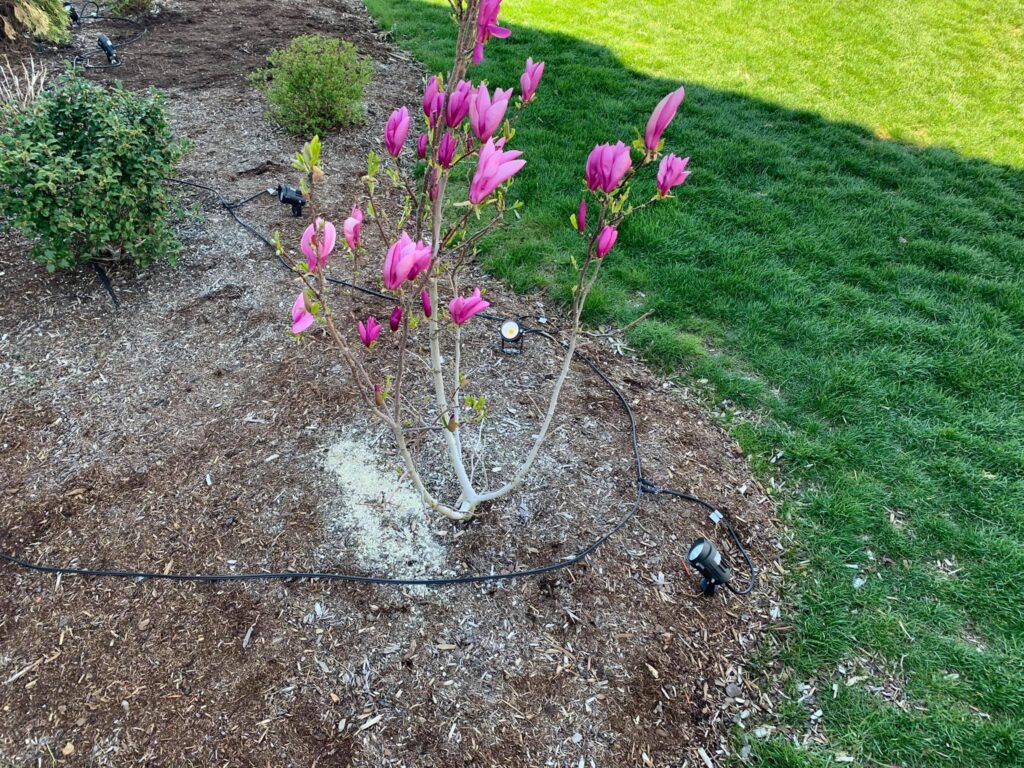 I had the object in Domoticz setup to turn these on at 50% brightness 30 minutes past sun down.  Here's the final result on how it looks: